PRE ORDER Interactive Intro to Self-Care Zine
$

14.00 Sold Out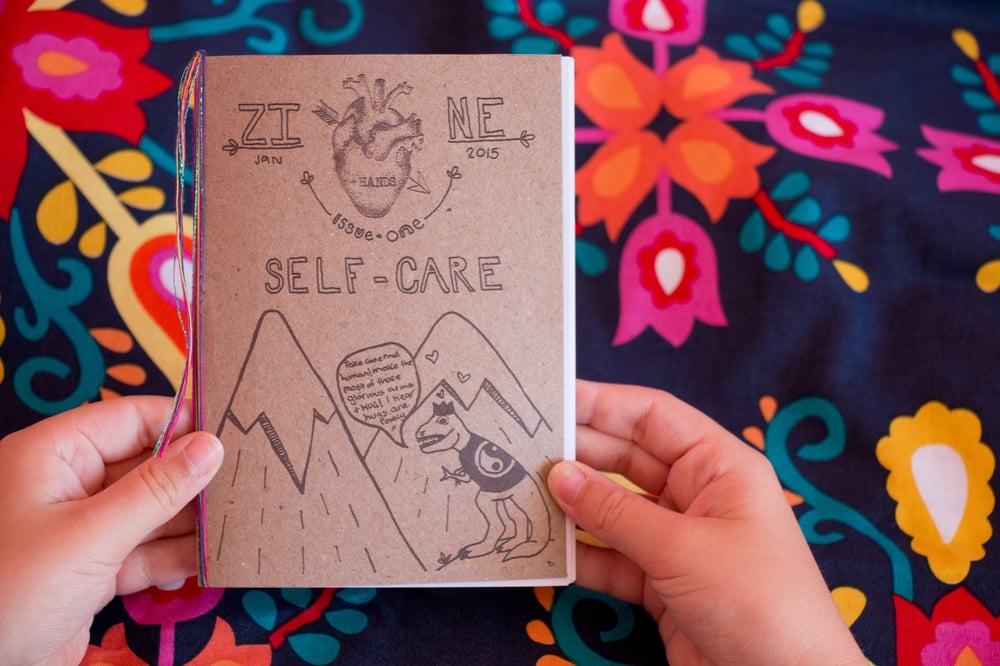 💖💖💖 This is a LIMITED pre order listing - I am currently working on a batch of 25 zines that will be ready to ship on or before the 1st of October 2015. These sell quickly so get yours now to avoid missing out!!
Here is my first zine, a 12 page interactive intro to self-care!
The cover is made from beautiful Eco paper and bound with coloured thread, complete with a tassel (perfect for using as a bookmark or just for playing with) Each zine is unique, while all content is the same, each is coloured and put together differently. There are hidden notes, stickers, activities, some truths from a T-Rex and more.
This human thing can be hard! There's so much happening in our little/big worlds that it's easy to get run down and overwhelmed. This zine came about as a result of my own personal struggles with anxiety and depression, as well as the struggles of some of my friends. I wanted to create a little package of love and support, to open and read whenever you might need it. I wanted to create something fun and colourful, to remind you of how important you are and to help remind you it's okay to put yourself first and take care of yourself.
❤
Share